Master & Dynamic – MW60 Repair
Master & Dynamic - MW60 Repair Center/Centre Delhi NCR India
Master & Dynamic - MW60 service Center/Centre Delhi NCR India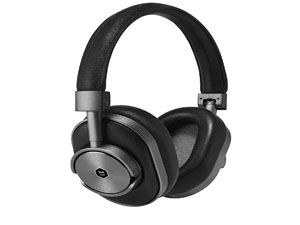 RICH SOUND – Tuned for a rich, warm sound the MW60 offers a natural, detailed, live sound signature highlighting and capturing the detail of well recorded music. Our tuning is designed to enhance a di

PREMIUM MATERIALS – Beautifully designed using the highest quality luxury materials including premium leather, stainless steel, and aluminum – creating an iconic, durable and timeless look. 

INDUSTRY LEADER – Positively reviewed and highly praised by industry leaders for both sound and build quality. 
Why choose Solution HubTech?
At Solution Hub Tech we provide the most varied repairing service for electronic gadgets. Our service center in Delhi has some of the highly experienced engineers who are master of repairing all types of electronic gadgets such as mobile phones, iPad, iPods, PlayStation, Xbox, sound systems, and speakers.
We have separate teams for handling such varied types of electronic gadgets. Each team has engineers that repair a particular type of gadget.
Our repairing services includes-
We at Solution HubTech provide repairing service for all types of hardware and software problems such as- device heating issues, battery charging problems and charging port problems, screen repairing and replacement, motherboard problems, device booting and restart problems, repeated device hanging issues, network problems, touch screen problems in mobiles and tablets.
We also provide software installation services and diagnostic repairing services on PCs and laptops.
We provide hassle-free quick repairing services
Solution HubTech provides excellent customer service. We intend to take as little time as possible to repair your device.
As soon as you bring in your device we had it over to the engineers. With their experience and skill, they can quickly recognize the problem. Based on this they will provide you suggestions and an approximate cost of repairing and replacement.
Our charges are quick reasonable and affordable for all
We at Solution HubTech, intend to provide better service. We intend to bring back the smile to our customers by quick but durable repair at an affordable cost.
Our engineers will charge you the minimum fee possible.
Assurance of long-lasting life for your gadget
We provide care while repairing your gadget. We understand the value of every penny being sent. Thus we try to repair your product the best way possible using only authentic, genuine, and device-specific products.
We don't use any type of cheap products and parts for repairing your mobiles or laptops.
We always ensure that after the repair is complete, there are no performance issues. Our repairing services will ensure that you get a warranty period and maximum life of your gadget.
Expert technicians
As said before we have an expert group of technicians. We have separate such groups of engineers who are responsible for repairing your gadget.
All our engineers and technicians are certified and have years of experience in electronic gadget repairing service.
Use of best state of the art technology for device repairing
We use high-end products for testing and repairing your gadgets. Our repairing methods are highly advanced using modern technology and equipment.
We always review and monitor our systems from time to time and change them if required. It is because of the excellent and top-class repairing devices that we can provide such a wide range of repairing services for different gadgets.
Our engineers will provide you cost-effective suggestions
We always try to suggest the customer a way that is the cheapest and cost-effective. Once our engineers will detect the problem we will provide alternative ways that you can choose about repairing or replacing.
Thus we try to provide all sorts of options open to our customers.